imgpsh_fullsize_anim (11)
imgpsh_fullsize_anim (14)
imgpsh_fullsize_anim (12)
imgpsh_fullsize_anim (13)
imgpsh_fullsize_anim (16)
imgpsh_fullsize_anim (16)
imgpsh_fullsize_anim (16)
imgpsh_fullsize_anim (16)
PRP | Platelet-Rich Plasma | Richmond Hill
WHAT IS PRP?
Platelet-rich plasma (PRP) therapy is a revolutionary regenerative medicine gaining popularity due to its ability to heal damaged tissues, rejuvenate skin, and promote hair growth. Centrifugation draws a small blood sample from the patient, and the platelet-rich plasma (PRP) is separated from the red blood cells. As a result, the PRP contains a high concentration of platelets and white blood cells that help support cell growth and accelerate the healing process, making it an effective treatment option for many conditions.
PRP therapy has been used in orthopedics, sports medicine, and dentistry for over two decades to promote wound healing and tissue regeneration. However, in recent years, it has also gained popularity in the field of dermatology. PRP therapy is commonly used to treat acne scars, wound healing, skin rejuvenation, and hair loss. The benefits of PRP come from the platelets and the combination of growth factors and cytokines in the plasma.
When released, the platelets harbour an immense reserve of more than 800 proteins, affecting a broad range of targets, including stem cells. These proteins promote tissue repair and healing by stimulating cell growth and angiogenesis, forming new blood vessels. Other essential components in PRP include fibrinogen and leukocytes, which further support tissue healing.
The PRP injection is performed by injecting the platelet-rich plasma directly into the affected area, such as damaged tendons, ligaments, muscles, or skin tissue. PRP injections are commonly used for sports injuries such as torn tendons, as they reduce pain and support tissue healing. PRP therapy is also used for cosmetic procedures such as hair loss and skin rejuvenation. The microneedling with PRP site may experience mild side effects, such as redness or swelling. However, these side effects are temporary and generally subside within a few days.
The effectiveness of PRP treatment varies depending on the severity and type of the condition being treated. The concentration of platelets in the PRP is essential in determining its efficacy. A platelet concentration of approximately 1 million platelets/μl, about five times the average concentration of platelets, has demonstrated wound healing and tissue reparative efficacy.
PRP therapy can be a great alternative to traditional treatments as it promotes the body's natural healing processes and can accelerate recovery time. Overall, PRP therapy offers a promising treatment option for a range of conditions, and with further research, it may become an increasingly essential tool in medicine.
PRP AND P SHOT FOR ED AND SEXUAL ENHANCEMENT
PRP is also used for sexual enhancement for men and women. Two procedures, known as the P Shot (Priapus Shot), and O Shot (Orgasm Shot).  The P Shot is a trademarked procedure developed by Dr. Charles Runels of the Cellular Medicine Association.
To rejuvenate the sexual organs, PRP uses growth factors in your blood to stimulate new tissue growth.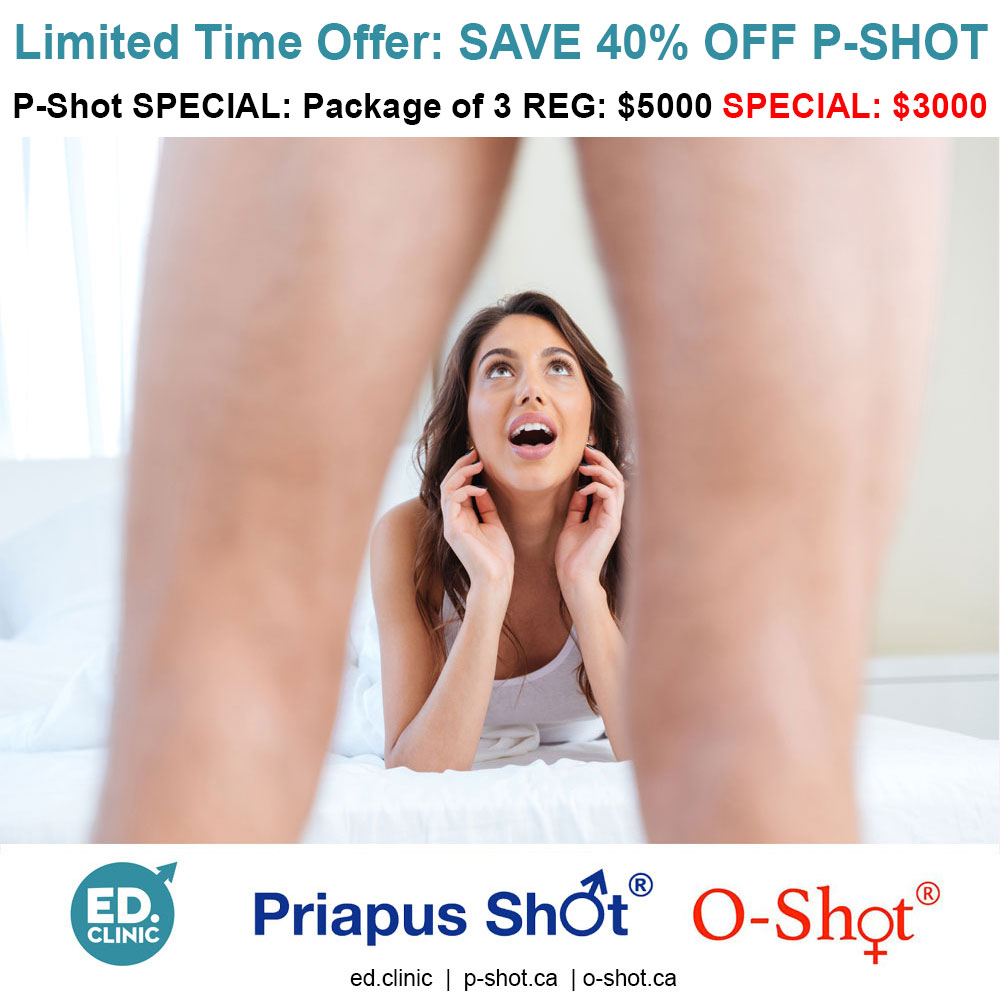 Ready to Get Started on your PRP Treatment?
Contact Us today to Schedule YOUR Consultation!