imgpsh_fullsize_anim (11)
imgpsh_fullsize_anim (14)
imgpsh_fullsize_anim (12)
imgpsh_fullsize_anim (13)
imgpsh_fullsize_anim (16)
imgpsh_fullsize_anim (16)
imgpsh_fullsize_anim (16)
imgpsh_fullsize_anim (16)
DOES PRP WORK FOR ANTI-AGEING?
As we get older, 3 main signs that tell us we are ageing are fine lines and wrinkles, sagging skin, and loss of volume and elasticity. First signs that you are ageing can occur even in your early 20s. You will first notice those fine lines around the eyes, mouth and nose, dark spots appearing darker, and dark circles appearing under the eyes. The biggest change that people notice they are ageing occur in their 40s and 50s, with more deeper wrinkles appearing, sagging skin, and loss of elasticity and volume in the face.
The cheeks tend to be one of the first parts of the face to change as we grow older, as your ligaments loosen and fatty tissue begins to drop down, creating a flat and hollow appearance.
The eye area is another part of the face that people notice a change as they age. The loss of fat volume under the eyes, combined with thinning skin, creates noticeable dark circles as blood vessels become more visible. Loose skin and bags under the eyes also create the tired run-down look.
Facial skin texture also becomes noticeable with more wrinkles in your forehead, a deepening of your smile lines, and crow's feet around your eyes. Unlike the youthful plump smooth skin you had when you were young, your skin texture begins to look leathery, dry, thin, and uneven due to the breakdown of collagen and elastin, which gives your skin strength, fullness, and elasticity.
How can you regain some of that youthful skin back in your face and turn back the clock? There are two minimally invasive anti-ageing techniques for facial rejuvenation. One way is to use Botox and derma fillers. Th other way is to go with PRP or platelet-rich plasma therapy.
HOW DOES PRP WORK?
For PRP therapy, it is necessary to spin a small sample of the patient's blood in a centrifuge to isolate the plasma and platelets from the rest of the blood. The high concentration of growth factors and proteins in the plasma is believed to stimulate collagen production and promote cell regeneration.
After that, the PRP is typically administered through injections into areas of the skin that are prone to aging, such as the face, neck, and hands.
According to certain studies, PRP has the potential to improve the appearance of wrinkles, fine lines, and skin texture. In contrast, others have found no significant difference between PRP treatments and placebo or control groups. Ten participants in a study published in the Journal of Cosmetic Dermatology demonstrated substantial improvements in skin texture, firmness, and wrinkles following PRP therapy. More extensive studies are required to confirm these findings and ascertain the optimal treatment protocol for PRP therapy in anti-aging.
PRP VS BOTOX, WHICH IS BETTER?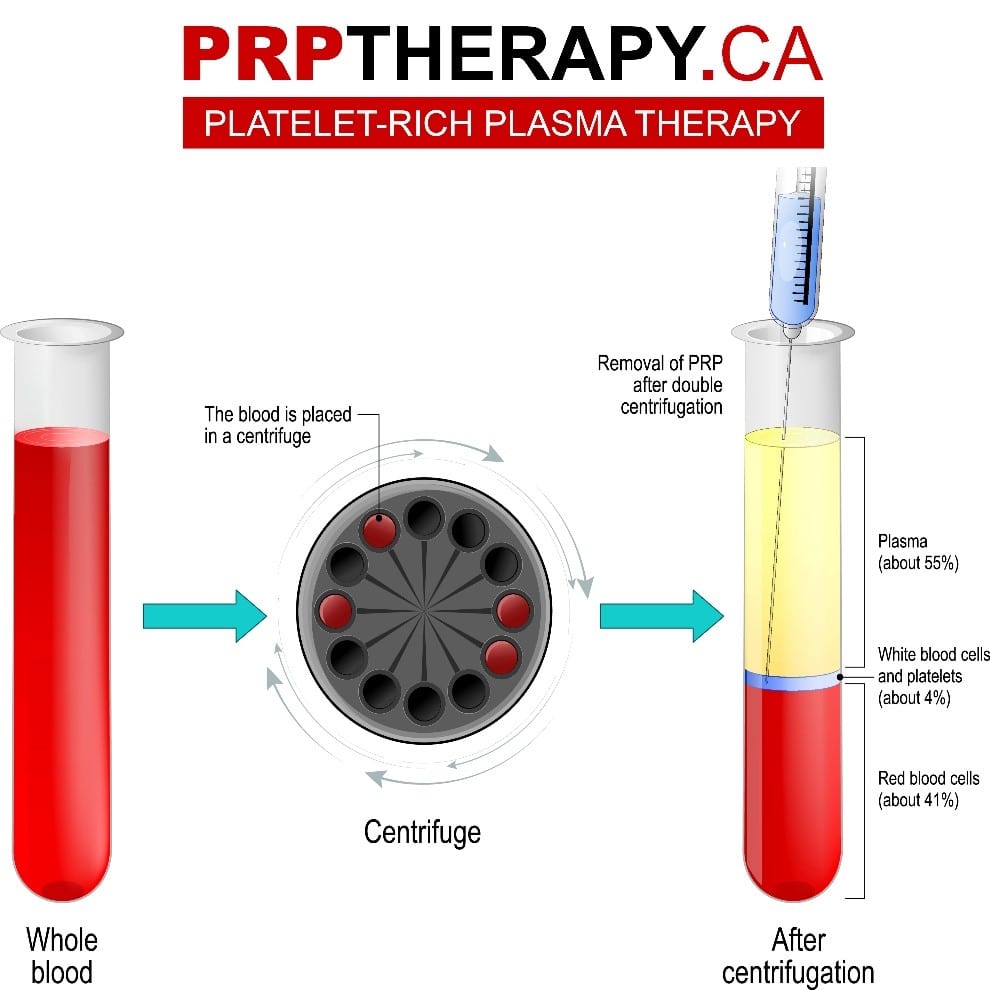 If you want immediate results, then Botox is the winner. Botox is a drug prepared from the bacterial toxin botulin. It is the most used cosmetic procedure to remove wrinkles by temporarily paralyzing facial muscles. Botox blocks signals from the nerves to the muscles. The injected muscle does not contract, which makes wrinkles relax and soften. Once Botox is injected into your skin, you see results immediately. However, Botox is only a temporary solution to the ageing process, as it is only a quick fix to wrinkles and it only lasts around six months. It does not improve skin texture or does not heal or improve your skin in any way. Over doing Botox can have a negative effect as your face begins to look stretched, shiny and unnatural.
PRP on the other hand is a medical procedure where your skin is healing and improving with each treatment. Over time your skin becomes smoother, plumper, more radiant, and youthful. PRP stands for platelet-rich plasma. The plasma comes from your own blood, making it an all-natural serum that is safe and effective as an anti-ageing therapy.
PRP contains chemokines, cytokines, plasma proteins, and growth factors, which can contribute to the acceleration of healing, tissue growth, and generation of hyaluronic acid. Studies have shown that there are over 800 different types of proteins present in PRP. These proteins and growth factors can stimulate stem cells and improve cellular proliferation, differentiation, and regeneration.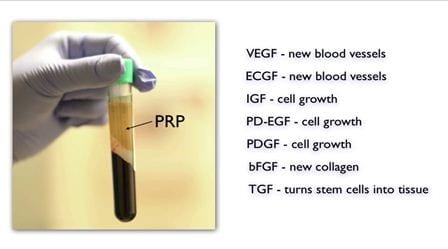 In recent years, PRP has become a popular anti-ageing treatment thanks to the use of the term "vampire facial" promoted by stars like Kim Kardashian in 2013. Today, it is a common cosmetic procedure in upper end med spas and dermatology clinics, however it is a medical procedure.
The decrease in collagen is the main reason your skin ages. With PRP therapy, your own collagen is gradually restored. New collagen continues to be produced for up to six weeks post-treatment. With additional treatments, your skin gradually becomes more hydrated, firmer, and plumper, giving you a more youthful look.
HOW DOES PRP WORK FOR ANTI-AGEING?
PRP works by injecting the serum from your own blood back into your facial skin. A micro-needling device is used to create tiny holes in your skin. The serum, called platelet-rich plasma is then applied on your face and is absorbed into the skin through the tiny puncture holes created by the micro-needling.
Microneedling has been used for years to treat age spots, wrinkles, scarring and hyperpigmentation. With the combination of PRP with micro-needling, the effects are even more beneficial.
PRP therapy is generally considered safe because it uses the patient's blood and entails a low risk of allergic reaction or infection. Furthermore, the treatment is minimally invasive and typically necessitates very little recovery time. In addition, because it stimulates the body's natural healing process, PRP therapy may provide a more natural and subtle anti-aging effect than other treatments.
WHAT TO EXPECT DURING YOUR APPOINTMENT?
The PRP procedure is two steps. The first step is taking a tube of your blood with a syringe. The blood is then run through a centrifuge machine to separate the platelets from the red blood cells.
The second step is using a micro needling device and applying the activated platelets into your skin.
Most patients experience minimal discomfort as there is actually no injections, but the use of the micro needling device to get the serum into your skin. The only injection is to obtain the blood to create the PRP.
The whole treatment takes approximately 45 minutes to one hour. There is no down time and you can go abouts your daily activities afterwards.
HOW MUCH IS THE PRP THERAPY?
At PRPTherapy.ca, we have a current special whereby you can save $500 CAD towards our PRP Anti-Ageing Plan. We recommend 6 treatments spaced out over 1 month each. Regular price is $3000 CAD. Our current special saves you $500 at only $2500 CAD for 6 sessions (6 months). We offer installment plans as well. Please call 647-492-5022 to book an appointment at our Toronto or Richmond Hill clinics.
CONCLUSION
By and large, PRP therapy seems to offer a secure and efficient choice for individuals who want to diminish the visibility of aging indicators like fine lines, wrinkles, and other related conditions. However, to determine if PRP therapy is appropriate for you and to discuss the potential benefits and risks of the treatment, it is essential to consult with a qualified and experienced physician.