imgpsh_fullsize_anim (16)
imgpsh_fullsize_anim (16)
AESTHETIC PRP FACIAL REJUVENTATION
Aesthetic PRP Facial Rejuvenation using Platelet-Enriched Plasma (PRP) has become one of the sought-after cosmetic procedures in aesthetic medicine. Reversing the sign of aging and getting regenerative effects is possible using platelets and growth factors from your own blood. The treatment is called PRP. PRP is a safe, cost-effective, effective treatment for facial rejuvenation which includes wrinkles, scars, sun damage, age spots, and dark circles under the eyes. Post treatment effects shows a tighter, more radiant skin.
As an aesthetic facial rejuvenation treatment, platelet-rich plasma (PRP) therapy has acquired popularity. PRP is a non-surgical medical treatment in which the patient's own blood is used to promote healing and rejuvenation. This article examines the science behind PRP for aesthetic facial rejuvenation, its efficacy, and what to expect from the procedure.
PRP works to:
Improve dull skin tone
Reduce wrinkles
Improve skin texture
Increase collagen production
Enhance skin elasticity, tone and thickness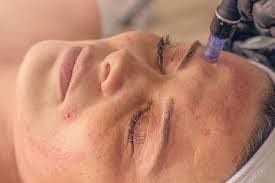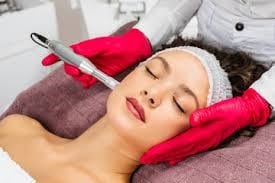 PRP is rich in growth factors and proteins that can significantly stimulate collagen synthesis and promote tissue regeneration. Collagen is a crucial protein that plays a fundamental role in imparting strength, structure, and elasticity to the skin. As we age, the production of collagen tends to reduce, causing the emergence of fine lines, wrinkles, and other indicators of aging.
In platelet-rich plasma therapy the platelets and growth factors in your blood are centrifuged using a centrifuge machine, separating the red blood cells from the platelets. Using a micro needling device, the platelet portion of the blood us extracted and injected into your skin using a micro needling device. This releases growth factors that stimulate and increase the number of reparative cells your body produces.
By directly injecting PRP into facial tissue, the growth factors and proteins in PRP can stimulate collagen production and promote the formation of healthy tissue. Such an approach can effectively enhance the appearance of fine lines, wrinkles, and other age-related symptoms, while simultaneously improving the texture and tone of the skin.
According to Dr. Kristina Goldenberg, of Goldenberg Dermatology in NYC, "Micro needling stimulates collagen production and breaks up acne scarring. It also helps the epidermis to refresh and recycle itself, promoting shedding and stimulation of new, healthier keratinocytes to grow."
Studies on the efficacy of PRP for facial rejuvenation have produced encouraging results. As part of facial rejuvenation treatment, PRP therapy can effectively improve skin texture, reduce the appearance of fine lines and wrinkles, and increase skin firmness and elasticity, according to a study published in the Journal of Cosmetic Dermatology.
Likewise, another study published in the Journal of Cutaneous and Aesthetic Surgery reported that a combination of PRP therapy and microneedling could improve skin texture and reduce the visibility of fine lines and wrinkles.
Typically, PRP facial rejuvenation entails a series of direct injections into the facial tissue. The procedure can be performed in a doctor's office or medical retreat and is relatively brief. Most patients typically undergo the procedure without experiencing any significant discomfort, and they usually require minimal recovery time afterward.
WHAT IS A VAMPIRE FACIAL?
Dr. Barbara Sturm, a German aesthetics doctor, is known as the inventor of the "Vampire Facial" that celebrities like Kim Kardashian are so fond of. The term was coined and trademarked by Dr. Charles Runels, a plastic surgeon. The idea of using your own blood is to stimulate a response that tricks skin into thinking that it has been damaged and helps tissue regeneration leading to increased collagen production in facial skin. A vampire facial is basically a nonsurgical PRP procedure done on the face. It is not a facial but a medical procedure, as opposed to a cosmetic one.
Vampire Facials require specific medical equipment, as Dr. Sal Nadkarni explained. "The main equipment needed to perform the Vampire Facial (PRP) procedure are phlebotomy kits in order to draw blood and a centrifuge to spin the blood in order to separate out the cellular components of the blood plasma." After the blood is spun, the platelets are separated and then re-injected back into the face.
Some clinics use PRP exclusively in the sensitive under-eye area, to avoid the clumping that injectable fillers often create. In a recent study, researchers noted that "PRP injections in the lower-eyelid region are a safe, efficient, virtually pain-free, simple, and rapid treatment option for an area with otherwise limited treatment alternatives."
At PRPTherapy.ca, we use a micro needling device to administer the PRP on the entire face, and neck area if requested. The micro needling device creates tiny holes to allow diffusion of the platelets into the skin. If a more youthful look is your desire, and you prefer a non-surgical procedure, then the PRP skin rejuvenation procedure is ideal. The procedure will allow facial rejuvenation to happen with increased collagen production and improved elasticity of the facial skin. The procedure is safe, has little down time, and virtually no pain.
PRP VS BOTOX
Unlike Botox that see results right away, PRP takes a bit of time to see results. Fillers like Botox immediately plump the skin by blocking nerve signals to your facial muscle, and reducing facial muscle activity and removing reducing wrinkles, but the results are artificial, and results wear off in about 6 months.
With PRP, your skin is healing and improving with each treatment, and healing cycle takes a bit of time. You should see visible improvements in your skin after 2-4 weeks from your first treatment, and your skin will continue to improve with consecutive treatments. Over time, you should see 10–15% more volume in your face, and the benefits can last a few years.
IS THE PRP PROCEDURE PAINFUL?
Our patients were pleasantly surprised that the treatment was not painful. The initial bloodwork may be unpleasant to some, but there is little discomfort when the PRP treatment is applied topically using a micro needling device. There is no down time post treatment, and patients can return to their regular scheduled day afterwards. The whole procedure takes approximately 45 minutes from bloodwork, centrifugation, to micro needling.
HOW MUCH IS THE PRP THERAPY AND HOW OFTEN SHOULD IT BE PERFORMED?
The effects of PRP is long lasting due to the growth factors causing the increase in collagen production in your skin, but due to your body's natural depletion of collagen from ageing, we recommend the initial treatment plan be done once a month for six months. After that, just once every 4 to 6 months for maintenance is recommended.
At PRPTherapy.ca, we have a special promotion for our 6-month PRP facial rejuvenation plan. Save $500 Limited Time Offer. Reg. $3,000, current promotion $2,500 for 6 treatments. With payment plan, $500 for 5 consecutive treatments each and 6th treatment is FREE (works out to $416 per treatment). Please give us a call at 647-492-9093 or visit https://PRPtherapy.ca to book an appointment. Clinics in Toronto and Richmond Hill.
In conclusion, PRP therapy has demonstrated promising efficacy in facial rejuvenation. PRP therapy is a non-invasive option that can effectively reduce the visibility of fine lines, wrinkles, and other age-related signs, while also improving the texture and tone of the skin.
Before undergoing PRP for aesthetic facial rejuvenation, it is crucial to conduct adequate research, select a qualified practitioner, and discuss your expectations and concerns.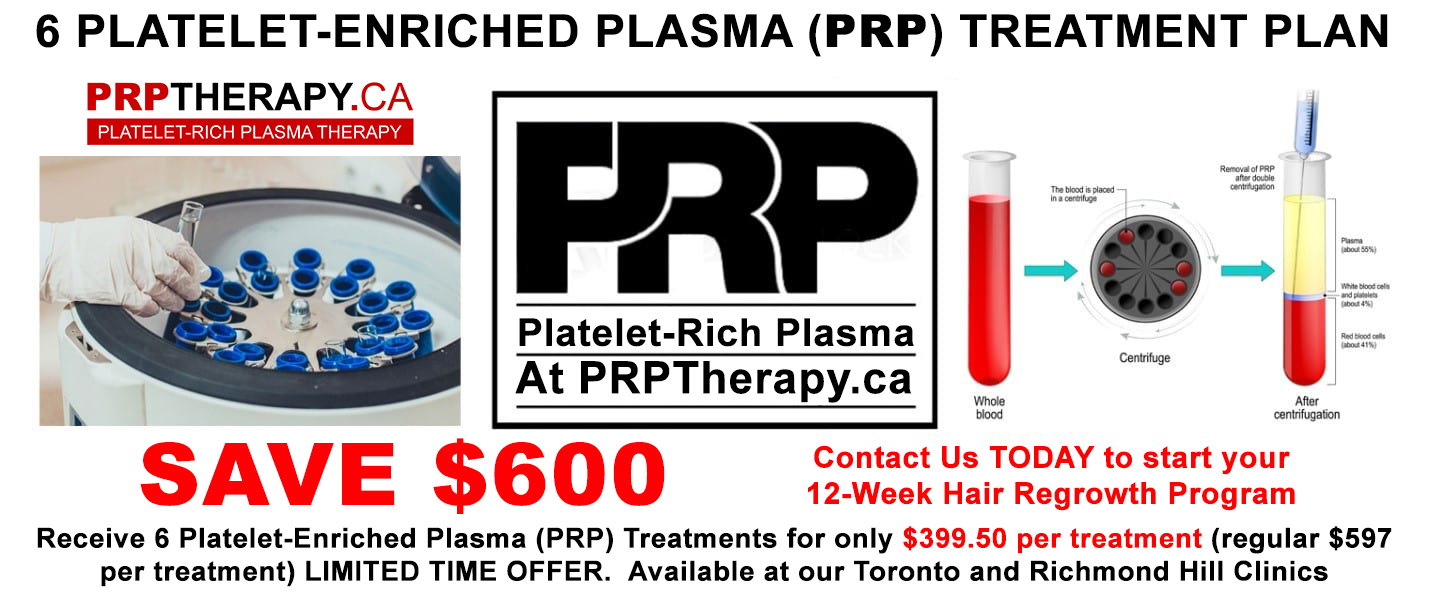 TAKEAWAY
Aesthetic PRP facial rejuvenation, also known as the "vampire facial," is a non-surgical procedure that involves utilizing the patient's blood which is processed to enhance the concentration of platelets and growth factors, before being re-administered into the facial area. This therapy is thought to improve skin texture and tone, tissue regeneration, and collagen synthesis. Because it requires little downtime and is non-invasive, it has grown in popularity recently. While the procedure's effectiveness is still being researched, many patients who have had PRP facial rejuvenation report improved skin appearance and increased self-confidence.